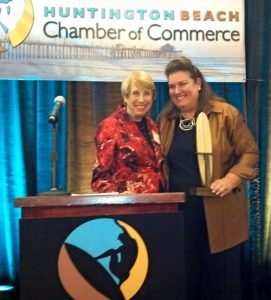 The Huntington Beach Chamber of Commerce hosted its Annual Business and Leadership Awards Luncheon on December 6, 2012 at SeaCliff Country Club.
These awards are coveted throughout Huntington Beach and displayed proudly by all past recipients.
Suzanne's Catering has been awarded Business of the Year by the Huntington Beach City of Commerce!
About Suzanne's Catering
Suzanne is a master-Chef with a creative mind. She can turn an ordinary room into a magical place by making her events unique, sumptuous, and colorful. Suzanne has an amazing ability to take a clients' vision and project it into an extraordinary event.